HBT Hair Collection
Hair, Beauty, Textures are what I love. This collection of hair is some of the best selling bundles closures and frontals that you can slay with quality on a budget.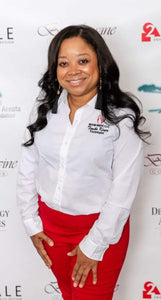 Founder Statement
Timiko Kiner has been in the hair industry for 21 years as a cosmetologist as well as a Trichologist and a non surgical hair loss practitioner. I have furthered my expertise to help men and women discover the underlying causes and help develop maintenance plans for damaged hair as well as hair loss. I also provide multiple natural and attractive solutions for those with non permanent and permanent hair loss.
women want something that's affordable and natural. I love to put a smile of the faces of my beautiful clients that have hair loss issues that they couldn't control. What I love most is that you wouldn't know they are experiencing this because I make it look natural.

Throughout the years many bundles of hair have went through my hands that I have personally installed in my clients hair. I have now I have sought out the most popular textures that I know you will love.
Don't Miss Our latest News
We know you love hair extensions but here are some additional reasons you may not have even thought of!
Read More